CHEST IMAGING WORKSHOP - 5 (Mediastinum and Miscellaneous)
Dr. Parang Sanghavi
Fellowship in cardiothoracic imaging
Consultant Radiologist at
Picture this by Jhankaria
Mumbai

Instructor: Dr. Parang Sanghavi
Language: English
Enrolled Learners: 80
Validity Period: 30 days
Max Viewing Hours: 16 Hours
₹1770
20% OFF
₹1200.00 excluding 18% GST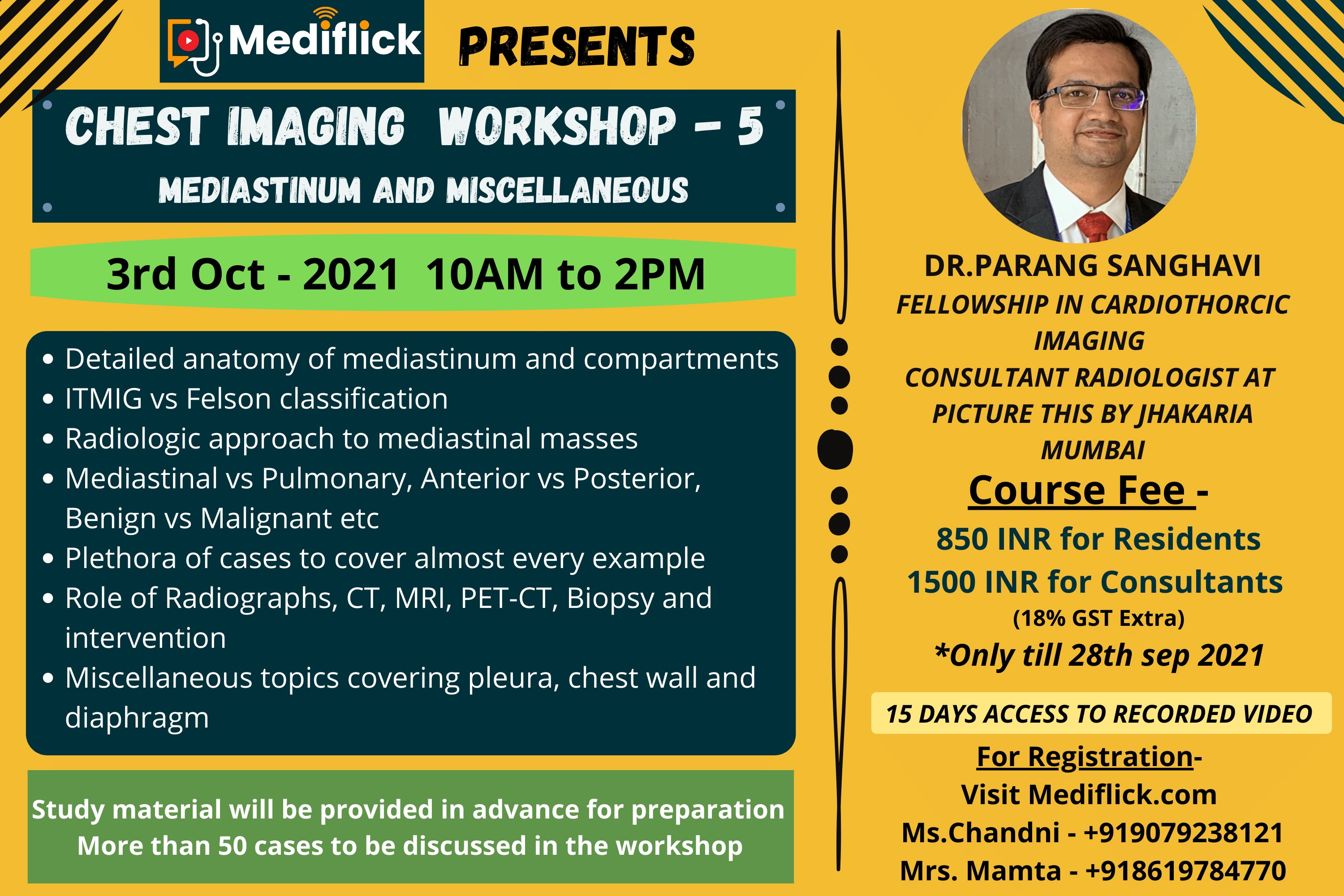 This course provides a fundamental knowledge of –
• Detailed anatomy of mediastinum and compartments.
• ITMIG vs Felson classification.
• Radiologic approach to mediastinal masses.
• Mediastinal vs Pulmonary, Anterior vs Posterior, Benign vs Malignant etc.
• Plethora of cases to cover almost every example.
• Role of Radiographs, CT, MRI, PET-CT, Biopsy and intervention.
• Miscellaneous topics covering pleura, chest wall and diaphragm.
• Case Based Practice.

After completing this course, the participants will be better able to:
• Understand the imaging of mediastinum.
• Document imaging details relevant to management.